Success Stories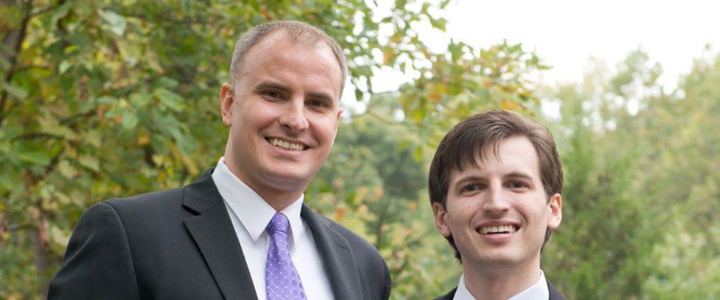 Justin Dodson (pictured left) is a former Marine who came to the Software Development Working Group with little knowledge of Java and operating systems such as Linux. As Justin puts it, "Before the Working Groups, Linux was just an abstract idea, manifesting in my life only as penguin bumper stickers and plush dolls." He went on to say, "After the Working Groups it was a new possible route to a career." Justin appreciated the ...
Read More
Events & Calendar
Exerceo is currently developing and promoting creation of Cultivating Environments in the area of information technology with programs in software development, systems administration and cybersecurity. Check out all of our IT programs by visiting the Program pages accessed by the menu to the left.
Go to Events & Calendar Page
Contact Us
To learn more about how you or your organization can get involved contact us today!
Contact US
Cultivation
Cultivation is a discipline for identifying and mentoring tomorrow's superstars by immersing them in a positive, collaborative, and empowering environment that encourages learning and career development.
Go to Cultivation
Volunteer
Exerceo continues to perform our civic missions with the tremendous support of our volunteers. Learn more about our volunteer opportunities.Are you ready to take your career to the next level? Do you want to meet a group of like-minded hardworking individuals? Give yourself a jump start by joining one of our free programs.
Learn More
Stay Informed
Exerceo continues to provide learning opportunities, success stories, and new initiatives. Stay informed by joining our mailing list.
Our Mission
Exerceo exists to lead and inspire others to transform society by extending relevant learning and mentorship into everyday lifestyle.