We exist to lead and inspire others to transform society by extending relevant learning and mentorship into everyday lifestyle.
Exerceo exists to lead and inspire others to transform society by extending relevant learning and mentorship into everyday lifestyle, and in terms of workforce development, a new paradigm in how it is used to create real value to basic workforce development initiatives. We are always willing to partner and assume a leadership role in private and public sector programs where individual success resulting from Cultivation, mentorship, and learning is understood to reach collective success.
Our leadership has been helping private business, education and workforce development organizations to reach sustainable success since 2007. We actively seek opportunities to discuss changing paradigms in workforce development and engage in creating learning environments in like-minded progressive organizations. There are a number of ways we can engage with your project, and there are more than a few ways to engage with us.
Brian E. Walsh
Brian Walsh is a hands-on technology executive credited with many professional and personal accomplishments. His energy is boundless. He serves in senior leadership positions at Interclpyse and Sofiac, and is co-founder of Exerceo and active member of our Board of Directors. He is driven by a passion and vision to transform society by extending relevant learning and mentorship into our everyday lifestyle. Brian serves as both a mentor and advocate for rising professionals. Each year Brian mentors over one hundred rising professionals at the various free working groups Exerceo organizes to enhance existing professionals' skills. Brian provides motivational and educational seminars to businesses and candidates to enhance professional development in our everyday lifestyle.
Over the past ten years Brian has served on several work force investment boards, chaired workforce grants and continues to collaborate with educational institutes to further advocate for rising professionals. Honors and achievements include:
Advisory Board Member Cybersecurity Networking Academy - (HCPSS) 2015 - Present
Advisory Board Member of Howard County Public School System (HCPSS) Early College Program / Network Security 2014 - Present
Business Advisory Chair, Anne Arundel Workforce Development Corporation (AAWDC) November 2012 – May 2014
Appointed by Ken Ulman and Allan H. Kittleman to serve on the Mid-Maryland Workforce Investment Board 2013-2015
Recipient the 2013 Friends of Education Award from Howard County for his STEM involvement with high schools (Sofiac)
Recipient of the 2013 Governor's Service Award (Sofiac)
2nd Place American Computer Science League (ASCL) International Competition, 1994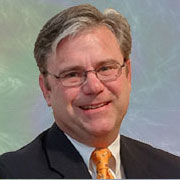 Jason E. Faust, MBA, MS
Jason delivers on commitment, builds trust and creates opportunity. He is an energetic systems-oriented business operations executive with more than 25 years' experience leading, directing and coordinating operations and customer service teams with a strong track-record of improving service delivery process, exceeding performance metrics and surpassing customer expectations. Jason has extensive knowledge and experience developing service-based for-profit and non-profit organizations, organizing and establishing standard operating procedures, and developing and focusing core competencies proven to align operational strategies with business growth and sustainability.
Always focused on developing and unlocking organizational potential, Jason believes in continued personal and professional development must be an organizational priority. Jason lives by the motto, "If you are not developing your replacement, you are not adding to the potential of the organization." At work and in his community, He believes strongly in the obligation of mentorship and its ability to power the future of our businesses and communities.
Contact Us
To learn more about how you or your organization can get involved contact us today!
Contact US
Volunteer
Exerceo continues to perform our civic missions with the tremendous support of our volunteers. Learn more about our volunteer opportunities.Are you ready to take your career to the next level? Do you want to meet a group of like-minded hardworking individuals? Give yourself a jump start by joining one of our free programs.
Learn More
Our Mission
Exerceo exists to lead and inspire others to transform society by extending relevant learning and mentorship into everyday lifestyle.
Stay Informed
Exerceo continues to provide learning opportunities, success stories, and new initiatives. Stay informed by joining our mailing list.
Cultivation

Cultivation is a discipline for identifying and mentoring tomorrow's superstars by immersing them in a positive, collaborative, and empowering environment that encourages learning and career development.
Go to Cultivation