Story Gallery
Olivia's Success Story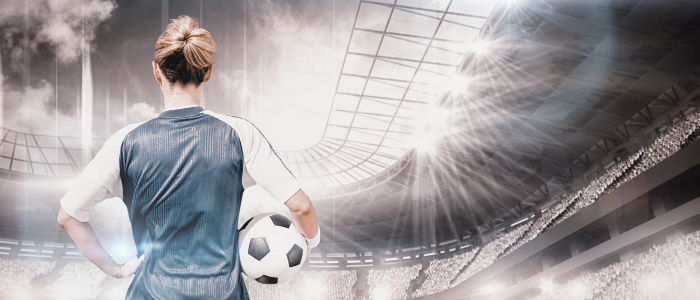 Olivia's Success Story
From high school student to Cyber Software Engineer, read her full story below.
Before joining the Exerceo's Information Technology Working Groups, Olivia was a high school student participating in the Early College Program in Cybersecurity at the Applications and Research Laboratory (ARL) in Howard County. When Exerceo was mentioned within the Early College Program, she felt inspired to participate in the free technical training sessions offered and which eventually led to her signing up for the DevOps and Software Development program.
Once she began participating in the DevOps and Software Development program, she was motivated to continue due to the collaborative and supportive environment the program offers. "Meeting the mentors and seeing what they/this program is all about was the most important for me," Olivia states, and continues on to explain how Exerceo had helped her decide on the goal of attending UMBC, a four-year university in Baltimore county that is known for their focus in STEM. In addition to attending university, her aspirations are not based on academics alone- "UMBC has a program called CWIT (Center for Women In Technology) that I knew I wanted to become part of, and I felt that Exerceo could help me learn new things and help prepare me for the future."
Exerceo's framework is designed to provide mentorship that guides and motivates people to work hard to accomplish their goals, but mentors also understand and support participants that engage in other activities. "Balancing extracurriculars and school with Incubator sessions was tough, and there was a ticket I was really struggling with. However, once I talked to my supervisor, we decided I would work my way back into it during the summer once school ended so that I could put my full attention on more challenging concepts. This discussion really showed me the Incubator mentors are there to help you succeed and will work with you if you are having challenges."
Olivia went in with the goal of learning more and the expectation "to gain exposure to various technology areas that I wasn't being exposed to within the cyber security program. In the end, the program definitely exceeded my expectations; I have learned so much and being able to ask questions and work with the mentors one-on-one is extremely valuable and appreciated throughout the learning process." After completing the program, Olivia gained not only knowledge in software development, but more confidence in herself- "Knowing that am capable and have solved all the problems that have come my way working here thus far has been the most significant impact." In addition to this, she also became the recipient of two scholarships: the UMBC CWIT scholar program and the "Enrich Minds" scholarship through Howard Community College (HCC). "Working with my supervisor and participating in this program has helped prepare me immensely for both of the scholarship application processes and especially the writing requirements. He genuinely wanted to help and see me succeed."
As a result of her experience, Olivia now works full-time for Sofiac as a Cyber Software Engineer and will be attending UMBC as a CWIT Scholar in the Fall. "Participation in the Exerceo Information Technology Working Groups helped get me to where I am today because it was how I began attending Sofiac's Incubator, where I have been working full-time for close to a year now and has taught me many valuable skills I can take with me anywhere."
Stay Informed
Exerceo continues to provide learning opportunities, success stories, and new initiatives. Stay informed by joining our mailing list.
Our Mission
Exerceo exists to lead and inspire others to transform society by extending relevant learning and mentorship into everyday lifestyle.