Success Stories
Justin's Success Story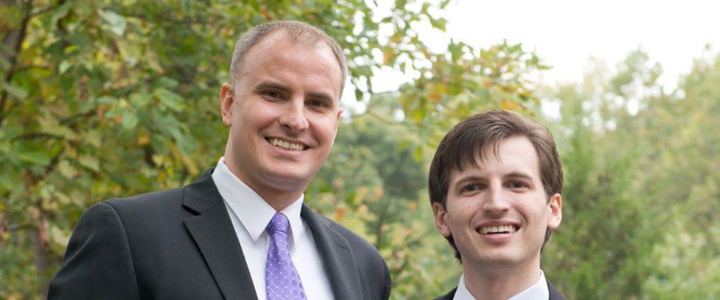 Justin's Success Story
Justin Dodson (pictured left) is a former Marine who came to the Software Development Working Group with little knowledge of Java and operating systems such as Linux. As Justin puts it, "Before the Working Groups, Linux was just an abstract idea, manifesting in my life only as penguin bumper stickers and plush dolls." He went on to say, "After the Working Groups it was a new possible route to a career."
Justin appreciated the structure of the Working Groups and the early Saturday morning Working Group schedule because it concentrated enthusiasm from committed participants. He also noted the diversity of the groups that spans age and experience, "At the conference table, age and education level had no bearing; only how hungry and dedicated you were to learning a base set of skills."
At the completion of training, Justin quickly took a job with Pideso. He describes himself as the "oldest, grayest Junior Software Engineer at Pideso." He remains happy to have found his new career and his success is evidence that hard work and enthusiasm, not age or previous experience, are the requisites for starting a new career in IT.
Stay Informed
Exerceo continues to provide learning opportunities, success stories, and new initiatives. Stay informed by joining our mailing list.
Our Mission
Exerceo exists to lead and inspire others to transform society by extending relevant learning and mentorship into everyday lifestyle.