We exist to lead and inspire others to transform society by extending relevant learning and mentorship into everyday lifestyle.
Exerceo exists to lead and inspire others to transform society by extending relevant learning and mentorship into everyday lifestyle, and in terms of workforce development, a new paradigm in how it is used to create real value to basic workforce development initiatives. We are always willing to partner and assume a leadership role in private and public sector programs where individual success resulting from Cultivation, mentorship, and learning is understood to reach collective success.
Our leadership has been helping private business, education and workforce development organizations to reach sustainable success since 2007. We actively seek opportunities to discuss changing paradigms in workforce development and engage in creating learning environments in like-minded progressive organizations. There are a number of ways we can engage with your project, and there are more than a few ways to engage with us.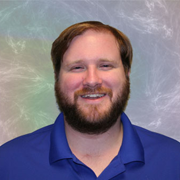 David Young
David joined the team in 2015 with a background in System Administration, DevOps, and Software Development. He is currently the instructor for the System Administration and DevOps groups with Exerceo where he coaches rising professionals on the tools and practices common in the professional space. He also enjoys learning about and experimenting with emerging technologies. In his spare time, David enjoys exploring the world of home automation and IoT.
Dustin Saunders
Dustin is a driven and passionate leader that has taken his five years in the industry to grow, giving back through teaching and mentoring at the Software Development Working Group. He currently is a Software Engineer at Interclypse, and the Software Development Program Manager at Exerceo, where he continues to mentor rising professionals. He truly believes in and values the success of others through collaborative hard work and learning, and strongly advocates active mentorship in and out of the work place. He also enjoys weekly creativity and conflict resolution exercises with friends, visually interactive media, and rock climbing.
Julio Valcarcel
Julio is a results oriented software developer who practices servant leadership and continuous education. As Exerceo's Cybersecurity Program Manager and an advisor to the Software Development, System Administration, and DevOps programs Julio mentors highly motivated individuals to understanding the nuances of each domain with respect to cybersecurity. He also advises the University of Maryland Baltimore County's cyber defense team.
Elijah Oppenheim
Elijah is an ambitious software developer who joined the team in 2018. Having previously gone through Exerceo's working groups himself, he takes great pride in mentoring other rising professionals in the Software Development Working Groups. He is an advocate of continuous education and believes in the immense value of diligence, hardwork and having a keen eye for details. He also enjoys giving back to the community through various activities.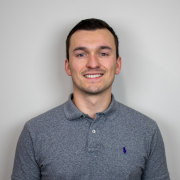 Max Ricketts-Uy
Max is a tenacious software developer who joined the Exerceo team in 2020. His plans of becoming a mentor began shortly after completing the Exerceo working groups himself. Understanding the value of these working groups, he takes honor in representing Exerceo and helping other rising professionals gain the knowledge and skills to reach their personal and career goals. Max also enjoy's experimenting with and advocating for FOSS software, discovering new music and sports; ranging from indoor rock climbing to golf.
Contact Us
To learn more about how you or your organization can get involved contact us today!
Contact US
Volunteer
Exerceo continues to perform our civic missions with the tremendous support of our volunteers. Learn more about our volunteer opportunities.Are you ready to take your career to the next level? Do you want to meet a group of like-minded hardworking individuals? Give yourself a jump start by joining one of our free programs.
Learn More
Our Mission
Exerceo exists to lead and inspire others to transform society by extending relevant learning and mentorship into everyday lifestyle.
Stay Informed
Exerceo continues to provide learning opportunities, success stories, and new initiatives. Stay informed by joining our mailing list.
Cultivation

Cultivation is a discipline for identifying and mentoring tomorrow's superstars by immersing them in a positive, collaborative, and empowering environment that encourages learning and career development.
Go to Cultivation