Rising Professional Challenge Series #4
4 - Organization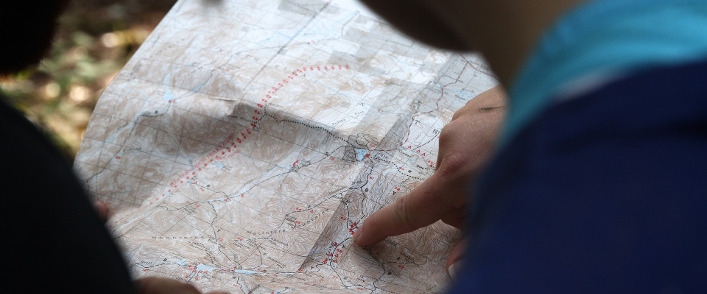 << Prev
Organization
DESIRED OUTCOME
Completing this challenge provides individuals with insight on how to improve organization and focus. Part of this process is learning to identify and quickly eliminate distractions. Often, individuals must first learn to make proper commitments (do not over promise or spread yourself too thin which causes stress which is ultimately a distraction). Once commitments are made, individuals must then properly manage them to completion by outlining the desired outcome and tracking next actions or blockers through to completion. Individuals must establish and continue to improve upon an organization process that is customized to fit each them while including the required fives recommended steps: capture, clarify, organize, reflection, and engagement. Our challenge below explains these five steps in more detail. Maintaining focus and organization is the result of practice and training until the systems and processes become habit.
WHY THIS CHALLENGE IS IMPORTANT
Eliminating distractions and staying organized allows individuals to function effectively and efficiently. Time becomes a limited resource as individuals' success and responsibilities increase at work and outside of work. To remain successful and continue to broaden responsibilities, individuals must hone their effectiveness and efficiencies by improving their organization and focus!
OUR CHALLENGE
Our challenge for you is to start simple by building off the list of goals from the previous Time Management Rising Professional Challenge Series. For the top goals on your list, create a written list of next actions and desired outcomes. As you create the list, order the most important actions toward the top. Also start defining importance based upon those tasks that will have the greatest impact moving you toward your outcomes. In addition, we highly recommend you read or listen to the audio book Getting Things Done by David Allen because he does an amazing job truly explaining organization!
FEEDBACK
Exerceo welcomes feedback! Improving the community of rising professionals is a team sport. Please join our team by sharing your success stories and constructive criticism to both inspire and improve our programs for everyone. Please send all feedback to feedback@exerceo.org
DISCLAIMER
Exerceo's goal is to provide guidelines to rising professionals; however, everyone's situation can vary greatly so please apply your own judgment and best practices.
Notify Me
Exerceo will send you an email each time we post a new Challenge for the Rising Professional Challenge Series
Our Mission
Exerceo exists to lead and inspire others to transform society by extending relevant learning and mentorship into everyday lifestyle.

"