Rising Professional Challenge Series #3
3 - Time Management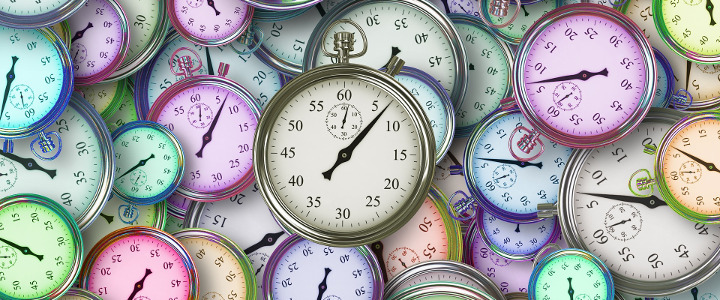 << Prev
Time Management
Time management becomes a necessity as you grow and develop your career. There is a saying that twenty percent of the people do eighty percent of the work. This is usually fairly close to the truth. Why? If you really need to get an important task accomplished are you going to give it to your team member that is dependable and gets all of their tasks completed or the person that never completes any tasks? This phenomena then leads to "necessity is the mother of innovation." As you do a better and better job, you get more and more work as you become more trusting and dependable (note that this is a good thing as you will learn much more; do not be upset that you are doing all of the work). Eventually you will get to the point where you have too many tasks to complete in the time allocated. Hence the previous expression, now you must work smarter and innovate to become more effective and efficient. These are all really good problems to have!
OUR CHALLENGE
Our challenge for you is to start simple by creating a written list of daily goals the night before, that way you go to bed thinking about these goals. Eventually, we want you thinking about an even bigger picture which means expand this list further to weekly, monthly, yearly, and life goals. As you create the list, order the most important goals toward the top. Also start defining important based upon those tasks that will have the greatest impact moving you toward your goals. In addition, we highly recommend you read or listen to the audio book Eat that Frog by Brian Tracy because he does an amazing job truly explaining time management!
FEEDBACK
Exerceo welcomes feedback! Improving the community of rising professionals is a team sport. Please join our team by sharing your success stories and constructive criticism to both inspire and improve our programs for everyone. Please send all feedback to feedback@exerceo.org
DISCLAIMER
Exerceo's goal is to provide guidelines to rising professionals; however, everyone's situation can vary greatly so please apply your own judgment and best practices.
Notify Me
Exerceo will send you an email each time we post a new Challenge for the Rising Professional Challenge Series
Our Mission
Exerceo exists to lead and inspire others to transform society by extending relevant learning and mentorship into everyday lifestyle.

"