Rising Leaders Challenge Series #5
5 - Managing Expectations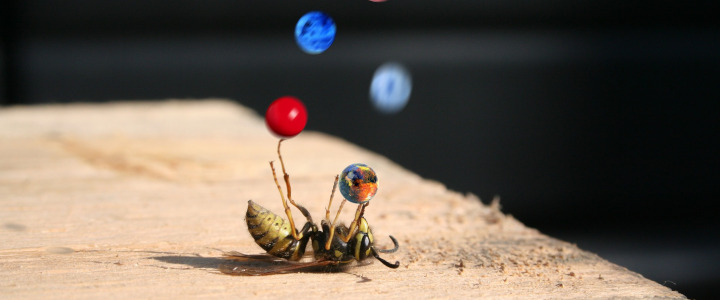 << Prev
MANAGING EXPECTATIONS
DESIRED OUTCOME
Help rising professionals recongnize and develop an appreciation for the role exlpectations play in all relationships.
WHY THIS CHALLENGE IS IMPORTANT
Properly managing expectations is an extremely complex task. "Perception is reality" At the end of the day your audience's perception is the reality you have created. In other words, results are judged by how your audience interpreted or perceived those actions, regardless of your intentions. The delivery of the message and the content of the message must be in alignment; otherwise, we are creating conflicting messages and expectations. The audience might not even hear or receive the message if we do not use their preferred style and type of communication. Additionally, each audience requires variations in content and delivery to match their depth and breadth of knowledge. Use extreme care with jargon and acronyms as they have varying meanings to different audiences. For example, what is the universal quantification in time of soon? Everyone's perception of terms like soon, quick and many other non-quantitative terms is different and can quickly lead to varying expectations.
Yes this all sounds daunting. Managing expectations is most successful when we first seek to understand. Information gathering is critical to managing expectation. You cannot meet expectations if you do not fully understand those expectations. The caveat here is that the majority of people do not ask for what they really want. To be successful in the expectations management game, one must asking questions while being a good listener which involves making eye contact, proper body language, and verbal acknowledgements. At the same time, become an information gathering skeptic by validating all assumptions using questions. This is important because we often build upon invalid assumptions. To prevent this mistake, validate all assumptions.
OUR CHALLENGE
Our challenge for you is to read Managing Expectations Working with People Who Want More, Better, Faster, Sooner, NOW! by Naomi Karten because she does an amazing job truly explaining this topic!
FEEDBACK
Exerceo welcomes feedback! Improving the community of rising professionals is a team sport. Please join our team by sharing your success stories and constructive criticism to both inspire and improve our programs for everyone. Please send all feedback to feedback@exerceo.org
DISCLAIMER
Exerceo's goal is to provide guidelines to rising professionals; however, everyone's situation can vary greatly so please apply your own judgment and best practices.
Notify Me
Exerceo will send you an email each time we post a new Challenge for the Rising Leaders Challenge Series
Our Mission
Exerceo exists to lead and inspire others to transform society by extending relevant learning and mentorship into everyday lifestyle.