Rising Leaders Challenge Series #4
4 - Continuous Improvement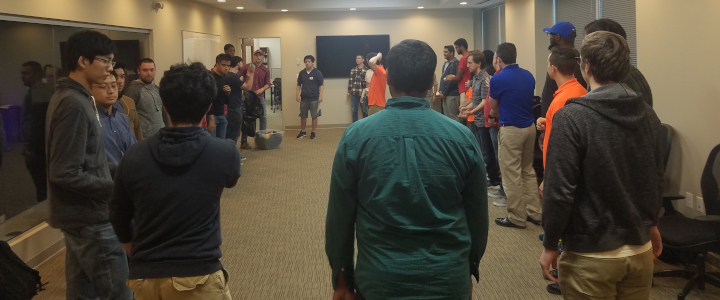 << Prev
CONTINUOUS IMPROVEMENT
DESIRED OUTCOME
Ensure that your and your teams are always seeking to establish repeatable processes. Do not stop there, continue to improve upon these processes by focusing on identifying and minimizing the critical path including choke points and or limited resources.
WHY THIS CHALLENGE IS IMPORTANT
Success requires constant learning and improvement. If your organization is not doing it, you can bet one of your competitors is! It is important to identify and understand your critical path. The critical path is the shortest sequential series of steps required to complete anything. Identify and understand the choke points or limited resources along this critical path, as improvements to any other place along the critical path will have zero impact on the overall output of the system. Our goal is to improve the end-to-end productivity, to do this we must identify and improve upon the limited resources and or choke points. Note as we improve upon one we might create another. This is great progress, as it means the overall output is improving which means value to the business; hence, our emphasis on "The Big Picture" one of our Rising Professional Challenge Series articles.
OUR CHALLENGE
Our challenge for you is to read or listen to the books The Phoenix Project: A novel about IT, DevOps, and Helping Your Business Win by Gene Kim, Kevin Behr, and George Spafford or the revised version The Unicorn Project by Gene Kim because they do an amazing job truly explaining this topic! This book references another MBA process improvement book that outlines the Theory of Constraints titled The Goal by Eliyahu M. Goldratt.
FEEDBACK
Exerceo welcomes feedback! Improving the community of rising professionals is a team sport. Please join our team by sharing your success stories and constructive criticism to both inspire and improve our programs for everyone. Please send all feedback to feedback@exerceo.org
DISCLAIMER
Exerceo's goal is to provide guidelines to rising professionals; however, everyone's situation can vary greatly so please apply your own judgment and best practices.
Notify Me
Exerceo will send you an email each time we post a new Challenge for the Rising Leaders Challenge Series
Our Mission
Exerceo exists to lead and inspire others to transform society by extending relevant learning and mentorship into everyday lifestyle.