Rising Leaders Challenge Series #3
3 - Mentorship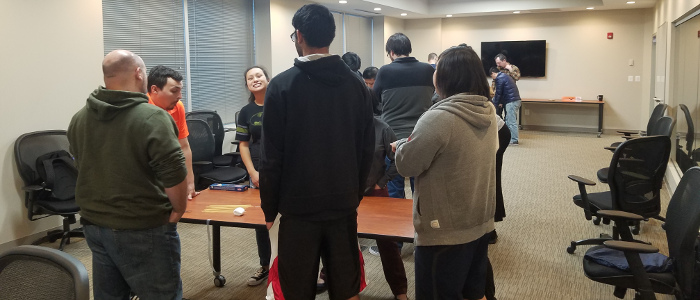 << Prev
Mentorship
DESIRED OUTCOME
Always be mentoring your replacement and ideally a team of people. Success usually leads to promotions and or increased responsibility. In both cases, you will need to surround yourself with a growing group of people whom you trust to help and take over for you as you rise to take on new challenges.
WHY THIS CHALLENGE IS IMPORTANT
Time is going to be your limiting factor to success. Those individuals that are rock stars will only rise in their careers to the point where they are limited by time to satisfy all of their responsibilities. The rock stars that build a great team around them will continue to rise in their careers.
OUR CHALLENGE
Our challenge for you is to read Mentoring 101 Guide to Obtaining Successful Results. A living guide put together by Exerceo on mentoring.
FEEDBACK
Exerceo welcomes feedback! Improving the community of rising professionals is a team sport. Please join our team by sharing your success stories and constructive criticism to both inspire and improve our programs for everyone. Please send all feedback to feedback@exerceo.org
DISCLAIMER
Exerceo's goal is to provide guidelines to rising professionals; however, everyone's situation can vary greatly so please apply your own judgment and best practices.
Notify Me
Exerceo will send you an email each time we post a new Challenge for the Rising Leaders Challenge Series
Our Mission
Exerceo exists to lead and inspire others to transform society by extending relevant learning and mentorship into everyday lifestyle.