Rising Leaders Challenge Series #2
2 - Create Transformation Experiences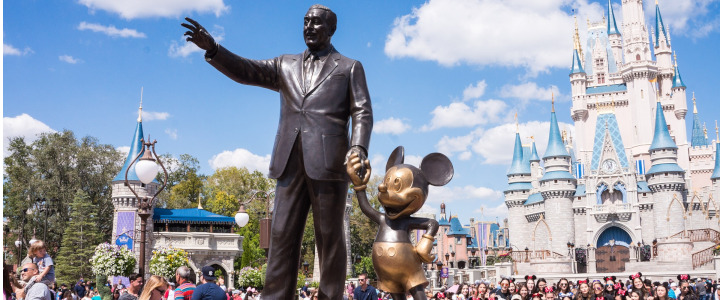 << Prev
CREATE TRANSFORMATION EXPERIENCES
DESIRED OUTCOME
Most of us are used to traditional business transactions, services, and relationships. However, there is an improvement to all of these but it involves taking a different approach and thought process. This improvement is the creation of transformational authentic experiences. These experiences increase the value of offerings. Disney is the founder and inventor of this concept. The Disney theme parks immerse their customers' into the entire experience by utilizing multiple methodologies including but not limited to sensory phenomena, engaging realms, characterization, theatre, transition, suspense, surprise, and flow. In these experiences the guests participate and connect via immersion or absorption while engaging the following four realms entertainment, education, escape and estheticism. All of these aspects are then united using a common theme that flows through carefully planned transitions and theatre.
WHY THIS CHALLENGE IS IMPORTANT
Creating transformational authentic experiences differentiate offerings while increasing value. Eventually, if you are unable to execute upon these principles your competition will or your offerings will become commodities which becomes a simple price war with little to no profit.
OUR CHALLENGE
Our challenge for you is to read or listen to the books The Experience Economy by Joseph Pine II and James H. Gilmore and Creating Magic: 10 Common Sense Leadership Strategies from a Life at Disney by Lee Cockerell because they do an amazing job truly explaining this topic!
FEEDBACK
Exerceo welcomes feedback! Improving the community of rising professionals is a team sport. Please join our team by sharing your success stories and constructive criticism to both inspire and improve our programs for everyone. Please send all feedback to feedback@exerceo.org
DISCLAIMER
Exerceo's goal is to provide guidelines to rising professionals; however, everyone's situation can vary greatly so please apply your own judgment and best practices.
Notify Me
Exerceo will send you an email each time we post a new Challenge for the Rising Leaders Challenge Series
Our Mission
Exerceo exists to lead and inspire others to transform society by extending relevant learning and mentorship into everyday lifestyle.