Success Stories
William's Success Story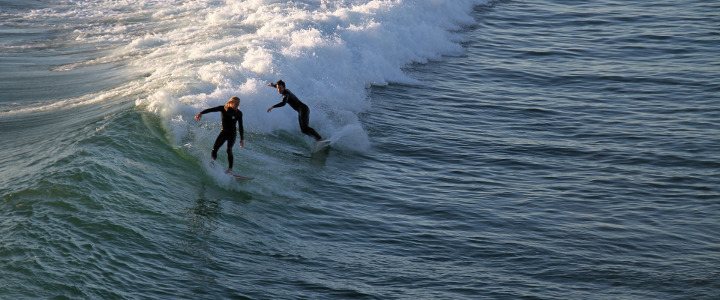 William's Success Story
William was a reporting analyst at a large Healthcare company, writing SQL scripts and building business reports. He considered the position "pseudo-tech", but, in his words, "realistically, I knew nothing at this point." While also taking part time classes at UMBC in computer science, hoping to make a successful transition to software engineering, a friend suggested attending Exerceo's Software Development Program. In the Program, William was "thrilled to find people who knew far more than me and were willing to share their "secrets". Once I started learning, I saw how beneficial this was, and I was hooked."
William overcame the challenges of working with Linux for the first time ever, and performing web development for the first time ever. He, like many other participants in Exerceo's IT Initiative Programs, had little prior knowledge and experience, but through hard work a great support and mentorship came out ready for a real IT job. William remembers, "It definitely took persistence to stick with the group and learn things, but it definitely paid off. I think the two things that helped me the most were being honest about what I didn't know (and asking to learn about them) and having a strong personal drive to succeed. The working groups can definitely help you along the way, but you have to be willing to work for it."
William's favorite aspect of the Program, "besides all the amazing things I learned", was the camaraderie shared among the Program members. "It kind of felt like a secret club I would go to on Monday nights to build and hack code with other like-minded people. Everyone was super kind and helpful."
Prior to attending the Exerceo Software Development Program, and graduating college with a degree in Economics and a poor GPA, William struggled to find companies willing to hire a developer with no experience and poor academics. However, after completing the Program, he had many development opportunities and was able to transition into software development quite smoothly.
Currently, William works as a Software Engineer at Facebook in Menlo Park, CA. William credits Exerceo as having "started me on the right path to where I am today. After a year or two in the program, I developed a competency in Linux administration, source control, web development, and developing as part of a team that I still leverage every day. There is no way I would be where I am today if it had not been for the Program."
Stay Informed
Exerceo continues to provide learning opportunities, success stories, and new initiatives. Stay informed by joining our mailing list.
Our Mission
Exerceo exists to lead and inspire others to transform society by extending relevant learning and mentorship into everyday lifestyle.