Story Gallery
Sheila's Success Story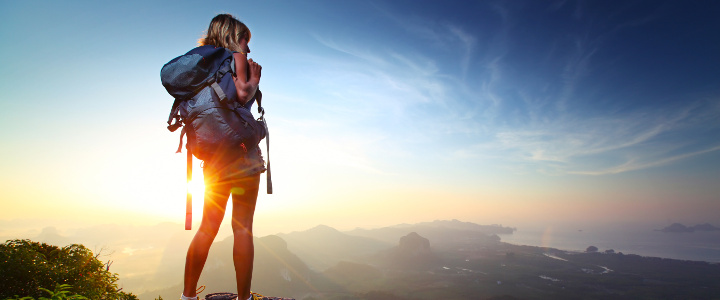 Sheila's Success Story
While going through a difficult divorce and having been a stay at home mom out of the workforce for over 20 years, Sheila decided it was time to reinvent herself, personally and professionally. She decided to pursue a career in software development, but lacked confidence in her abilities. Luckily, she stumbled across Exerceo's Software Development Working Group and decided to enroll in it as a first step towards achieving her goal.
Sheila entered Exerceo's program with no expectations. She "knew the worst that could happen was nothing and that hopefully I could improve and grow". She was pleasantly surprised to find that Exerceo's program and culture helped with motivation and revitalization of her personal and professional skills. She had a lot of internal challenges, constantly struggling with being outside of her comfort zone but overcame these challenges with hard work, dedication and resiliency. She recalls how "The biggest challenge I faced was me. I had many major challenges from difficulty in my personal life to having, to say the least, very outdated, if not outright nonexistent, technical skills. However, my difficult personal situation had me beaten down and in my own way, and so progress was often slow. " Exerceo's framework is designed to provide mentorship that guides and motivates people to work hard to accomplish their goals, and we believe in supporting everyone as much as possible regardless of background, skills, and circumstances. She was pleased at how "Everyone was so supportive, and even more important in my situation, patient. The technical education was top notch, but it would have been so easy for me to give up if not for the emotional support I received. I always knew that if I just kept trying and learning, it would be fine." She appreciated how the Incubator (follow-on program) is tailored to each individual, constantly challenging but encouraging them. She "Never felt like success was out of reach. The Incubator mentors are experts at allowing participants to work through challenges independently while providing just enough help to overcome obstacles. I also really love that I worked on real world projects with real customers, and not just another 'coding challenge'". Upon completing our program, rejuvenated Sheila was able to land a job as a Software Developer. She says that "The program allowed me to develop many specific technical skills that are in high demand by employers. In addition, I gained valuable real world experience which has been invaluable. As a result, I am currently employed as a software developer". She is thankful that she is also now able to appreciate the experience of working in an Agile environment, and is extremely grateful for finally being able to "Support myself and son, and the future is definitely looking brighter. Even better, I feel more confident and secure about my future".
Stay Informed
Exerceo continues to provide learning opportunities, success stories, and new initiatives. Stay informed by joining our mailing list.
Our Mission
Exerceo exists to lead and inspire others to transform society by extending relevant learning and mentorship into everyday lifestyle.