Success Stories
Shawn's Success Story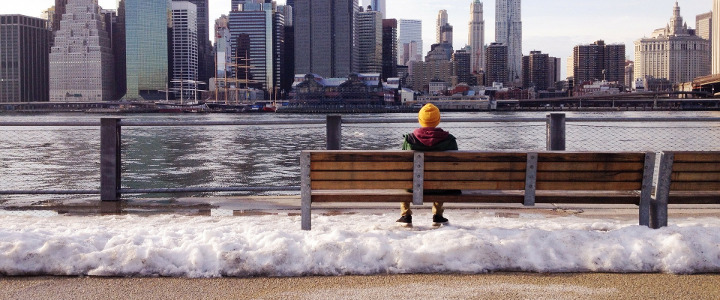 Shawn's Success Story
With a curiosity for Software Development, Shawn decided to sign up for our Software Development program to learn more about it. With no expectations and little to no understanding of the subject, Shawn was unsure how the program would be for him. However, to his surprise, he was impressed with the program and ended up finding it "fun" and "interesting". Shawn would come to find out that upon completing this program, his technical capabilities would increase drastically, he would stand out from his coworkers in his future job, and that he would end up developing interest and skills in unexpected areas such as problem solving and software development.
Lacking a background in Software Development, Shawn ran into some challenges. He recalls how "Learning about dual booting/partitioning in the first place, then of course the terminal" were a couple of the major challenges he faced. However, he understood how to solve these problems, and said how "[The challenges] were overcome with help from the group, and the provided tutorials/exercises provided". Because of Exerceo's collaborative environment, Shawn was able to overcome multiple challenges by learning with help from other participants. The challenging software tasks may have been a bit daunting for Shawn, but he ended up developing vital skills in problem solving and collaborating/communicating.
Shawn additionally enjoyed the fact that he had the opportunity to be introduced to different software and technical environments, unlike what he had traditionally been exposed to. "The exposure to Fedora and bleeding edge software in general along with actual chances to work on something more than simple Java programming". The amount of skills Shawn developed helped him grow intellectually, technically, and professionally. &quotI'm much smarter, have access to shortcuts that make me more efficient and the majority of software I'm using now is open-source software (which improved my ability to do more without worrying as much about cost)."
Shawn has been recognized by his current employer as being one of the most efficient (if not the most) employees in his department. He credits his improved technical skills and participation in the working groups as providing him new lifelong skills.
Stay Informed
Exerceo continues to provide learning opportunities, success stories, and new initiatives. Stay informed by joining our mailing list.
Our Mission
Exerceo exists to lead and inspire others to transform society by extending relevant learning and mentorship into everyday lifestyle.