Success Stories
Nathan's Success Story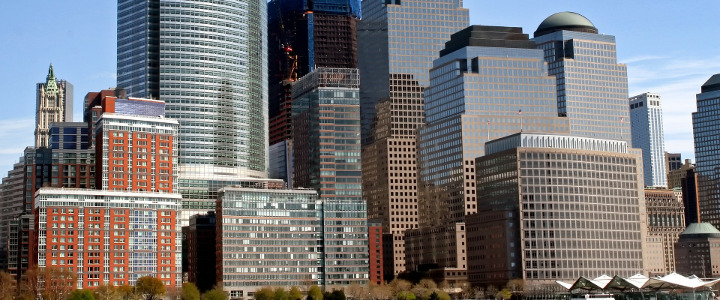 Nathan's Success Story
It is not uncommon to pursue a line of study in college only to near graduation and wonder if you made the right choice. Nathan found himself in just that predicament entering his fifth year at the University of Maryland, aiming to complete a Bachelor degree in Biochemistry. Nathan really had no idea what he was going to do with such a degree after school and was discouraged that he might find himself in a career that he had little interest. But Nathan knew he had a strong interest in computer programming and smartly continued taking Computer Science classes during his time at UMD.
Coming to terms with his true career interest, computer programming, Nathan struggled to find opportunity in the IT field, and having no professional experience in the field, he was in dire need of experience – he began applying to every internship and job possible. Nathan's fortunes soon turned when he was given a chance to attend the Exerceo's Software Development Program, an integral part of Exerceo's IT Initiatives (www.exerceo.org/it-program).
Nathan recalls, "I wasn't exactly thrilled about adding an early-morning weekend class on top of the classes I was already taking for school, but nonetheless I was thankful for any and all opportunities to help widen my narrow set of technical skills. Every other Saturday, I reluctantly woke up before the break of dawn to attend the class where I learned about a variety of topics."
The approach of Cultivation, a 6-step discipline for identifying and mentoring tomorrow's superstars by immersing them in a positive, collaborative, and empowering environment that encourages learning and career development, helped Nathan to overcome a lack of experience and perhaps even a lack of confidence: "I was able to quickly adapt and overcome my challenges, "Nathan recently told us, "under the guidance of great mentors that volunteered their time to the working groups. Before I knew it, these languages and technologies became second nature to me... Not only was this very fun and challenging, but it finally gave me a chance to acquire experience in software development outside of an academic setting. Moreover, it provided me the chance to experience working on projects as a team. It taught me not only a variety of technical skills, but also the value of having a great mentor as well as the value of being a mentor myself. Although I acknowledged the immense progress that I had made in such a short time, I didn't fully realize just how far I had come. That all changed when I was unexpectedly recruited for a full-time job at JP Morgan Chase as an Application Developer after attending a coding challenge event."
"I can't be more thankful of the opportunities that the generous members of Exerceo and its partners have granted me through Software Development Program."
...Nathan; another Exerceo success story.
Stay Informed
Exerceo continues to provide learning opportunities, success stories, and new initiatives. Stay informed by joining our mailing list.
Our Mission
Exerceo exists to lead and inspire others to transform society by extending relevant learning and mentorship into everyday lifestyle.