Success Stories
Kimberly's Success Story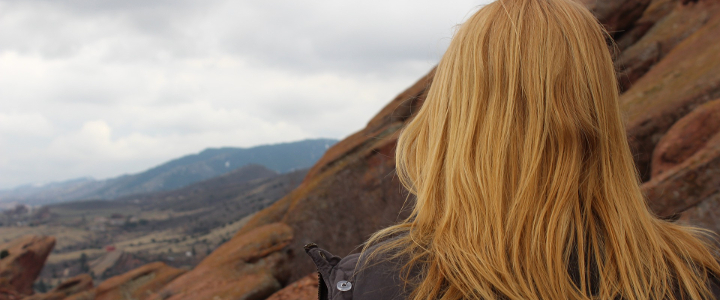 Kimberly's Success Story
An unfortunate and untimely lay-off had Kimberly looking for alternatives. She was a web-designer for a small IT firm that was forced to downsize its workforce. Through the Howard County Workforce Initiative, she heard of Exerceo's IT Initiative and was impressed by the structure and organization of the Software Development Program. Kimberly made the commitment and joined the Program last Fall. She was motivated to get the most out of the Program by her desire to learn new technologies and improve her programming skills.
Kimberly continued to be impressed. She expected the working group to be comprised of mostly young people who were in or recently graduated from college. She was pleasantly surprised by the diversity of the group. It was comprised of people from various backgrounds and ages. But everyone had one thing in common their drive and desire to improve and learn. It was this atmosphere that fostered an environment where participants and mentors encourage and help each other. The differentiator for Exerceo and its IT Initiatives is what really impressed Kimberly: the guidance all our participants received from our Program mentors. Kimberly writes, "The mentors are the keys to the success of this program. They provide encouragement and direction but also push you to challenge yourself."
Kimberly admits, "It was challenging to attend the early 7 am. morning classes on the week-ends but once I was at the group I was glad I attended as there was always new information. I learned not only new technologies but communication and job interviewing techniques - essential skills to help me differentiate myself from other job candidates."
Kimberly went on to get and stay employed full-time with our Sustaining Partner Interclypse on a DOD project. Her determination and dedication paid off, and summarized her experience with Excerceo to say, "I have learned many tasks from how to build User Interfaces using the React JavaScript library to configuring a Virtual Machine server using Puppet. I am grateful for the guidance and support provided by my co-workers and mentors. They challenge me every day to continue to hone my programming skills and improve my problem solving techniques."
Stay Informed
Exerceo continues to provide learning opportunities, success stories, and new initiatives. Stay informed by joining our mailing list.
Our Mission
Exerceo exists to lead and inspire others to transform society by extending relevant learning and mentorship into everyday lifestyle.