Success Stories
Jared's Success Story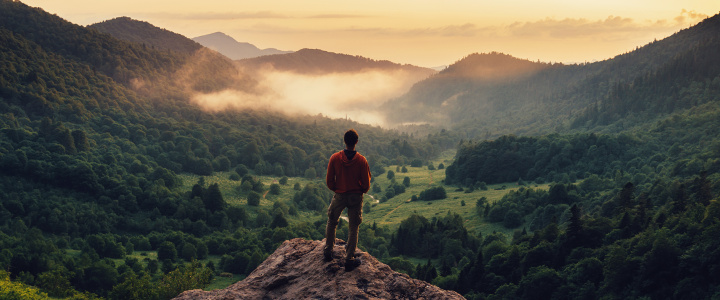 Jared's Success Story
Previously having a career in law and policy, Jared was seeking a career change. Although he had a keen interest in Software Development, he was aware that he needed some formal training and mentorship to gain the confidence to pursue his dreams. Fortunately, a relative recommended Exerceo's Software Development Working Group to inspire and help him with the transition to his dream career.
Exerceo's unique yet proven learning and mentorship based culture served to inspire and motivate Jared. He initially had no idea what skills he would gain through the program. He recalls how he "Certainly did not understand the dedication of the people involved". He was initially uncomfortable with his transition to his new career which brought about a few challenges. He recalls how "Facing the prospect of starting a new or second career is challenging. It was difficult to remind myself that my feelings of inadequacy or unfamiliarity with software development were perfectly natural and that those were feelings I should have had." Some specific examples of him struggling within the program included "Getting stuck on setting up my development environment, learning how to properly use a version control system in a team setting and just getting stuck on what felt like the most simple and minute implementations of code that felt like they 'should have been easy'".
However, despite the challenges from being outside of his comfort zone, Jared was able to find motivation to inspire himself. By utilizing the mentorship aspect of the program, Jared found that he could learn and better himself with the advice of the industry professional mentors. "Staying the course and having enough grit to push through problems is probably one of the most important things I learned through my time at Exerceo, but also feeling empowered and knowing when to ask for help and questions of more experienced mentors was also huge. Also learning that we were really all our each others mentors was a big moment for me. Collaborating with others who were more or less in the same part of their journey towards becoming software developers was extremely helpful".
After completing the program, Jared was offered a contractor position at a hardware/software solutions startup. He emphasizes how "I do not think I would have the opportunity I currently have without the program. The program taught me basic software development skills and collaborative skills in the software development environment that companies are looking for today. For newcomers to this job market I think that's the most difficult thing to prove, that you can (or have) worked on a team building real things - the program allowed me to demonstrate that I had done both".
Stay Informed
Exerceo continues to provide learning opportunities, success stories, and new initiatives. Stay informed by joining our mailing list.
Our Mission
Exerceo exists to lead and inspire others to transform society by extending relevant learning and mentorship into everyday lifestyle.