News
Inspiring Unique Partnerships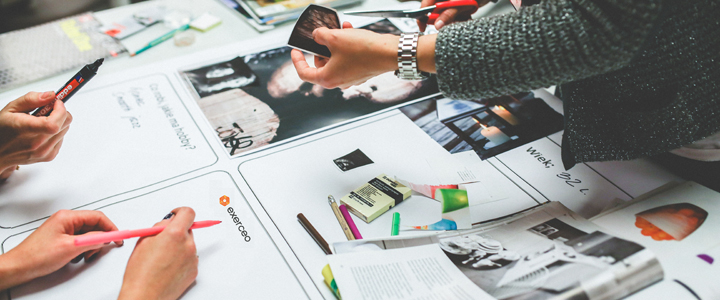 Inspiring Unique Partnerships
For over a decade, the organization now known as Exerceo (Latin for train, practice, cultivate) has helped develop the skills and experience of hundreds of people looking to take advantage of the growing field of information technologies, specifically, software development and systems administration. The benefit has been an increase in hirable junior IT professionals for the local IT community and Exerceo IT Program sponsors. Exerceo's success, and more importantly, its participants' success is directly related to creating a professionally nurturing environment conducive to learning well beyond academic curriculum of learning institutions and traditional training programs. Participants are developed into team members, mentors and engaged members of the organization – in other words, better employees – while acquiring the skills and knowledge they need to be an immediate contributors. The "secret" of Exerceo's success is no secret at all. Originally designed by Co-founder Brian Walsh, "Cultivation" is a 6-step, "open source" practical approach to attracting, identifying, and mentoring tomorrow's workplace superstars by immersing them in a positive, collaborative and empowering environment that encourages learning and career development. It is the center-point and hallmark of all Exerceo programs, as it can be any organization's recruiting and employee development efforts. But Cultivation is not a short-term tactic; it is long-term strategy that really ties to the culture and priorities of the organization.
If you are tired of getting what you are getting from your recruitment and workforce development efforts, we can help you and your organization establish your own learning environment and workforce cultivation program; have us consult, implement or fully manage your own Cultivation environment and reenergize your recruiting and workforce development efforts. In addition to expertise in building and sustaining a Cultivation organization, this may include facilities, technical expertise, management and administration of the program.
Cannot bring this in-house? Try sponsoring an Exerceo program: Each Exerceo-run program relies on active support of for-profit as well as non-profit and public sector organizations, known as Sponsors. Our programs engage the following sponsors and we encourage interested organizations and individuals to contact us today to get involved:
Sustaining Sponsors are organizations that are heavily active in the day-to-day activities of the program and provide the bulk of resources.
Participating Sponsors are organizations that provide less man-power related or sustained resources, but do provide vital resources to the program as well as job opportunities for its participants.
Supporting Sponsors are organizations that strictly provide monetary funding to a program.
The benefits of sponsoring programs include:
Expose your employees, who can participate as instructors and mentors, to Cultivation and the Program participants.
Supplement your recruiting with a developing pipeline of new opportunities
Know you are taking steps to strengthen the workforce pool and making a difference in the career and life of someone working to be more skillful, knowledgeable and valuable to employers.
Stay Informed
Exerceo continues to provide learning opportunities, success stories, and new initiatives. Stay informed by joining our mailing list.
Our Mission
Exerceo exists to lead and inspire others to transform society by extending relevant learning and mentorship into everyday lifestyle.